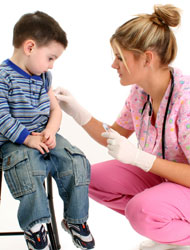 The Warren County Health District will be holding a Saturday Immunization Clinic on August 26th. This clinic will offer the required immunizations for kindergarten, seventh grade, and 12th grade.
Families should call the health district at 513-695-1468 to schedule an appointment. Immunization appointments are also available Monday through Friday throughout the year.
Families can visit our website at www.wcchd.com for additional information.