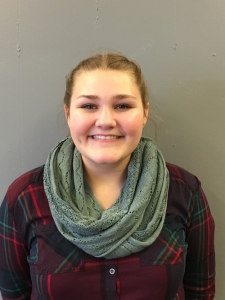 Seventh grader Kasey Dingee will be joining 170 students from across the Miami Valley in Muse Machine's production of HAIRSPRAY, January 12-15, at the Victoria Theatre in Dayton. Kasey is the first student from Carlisle to be chosen to participate in the Muse Musical for the past 7 years.
The Muse Machine musical is a professional level show produced by Muse Machine. It is In order to be selected to participate in the show, Kasey had to audition for the Muse Musical production team. Kasey has been attending rehearsals for several months all while keeping her grades up. She will be on the stage with students from schools such as Oakwood, Centerville, Kettering, and Alter just to name a few. This goes to show that a girl from a small town can hold her own with students from larger schools!
Kasey has been a Muse member for two years, a choir member for one year, and participated in Carlisle High School's production of WHITE CHRISTMAS last school year. The Muse advisors, members, faculty, staff, and students at Chamberlain Middle School are all extremely proud of Kasey! Break a leg!