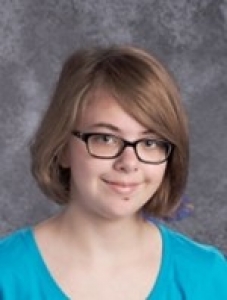 For the past two years, Chamberlain Middle School has been granted the amazing opportunity to send a student to AirCamp at Wright-Patterson Air Force Base. Thanks to a financial scholarship provided by the Callahan Family of Carlisle, Chamberlain will see a third student attend the program this summer.
The 2017 scholarship recipient is Hailey Saylor, daughter of Michael and Stephanie Saylor. Hailey will spend a week participating in activities, and will be given the opportunity to learn about aviation, as well as the science, technology, engineering and mathematics of aeronautics. Hailey will spend the night in dorms at Wright State University. She will also have the experience of meeting other students from different schools.
Congratulations to Hailey! Carlisle Schools hopes you have an awesome experience!