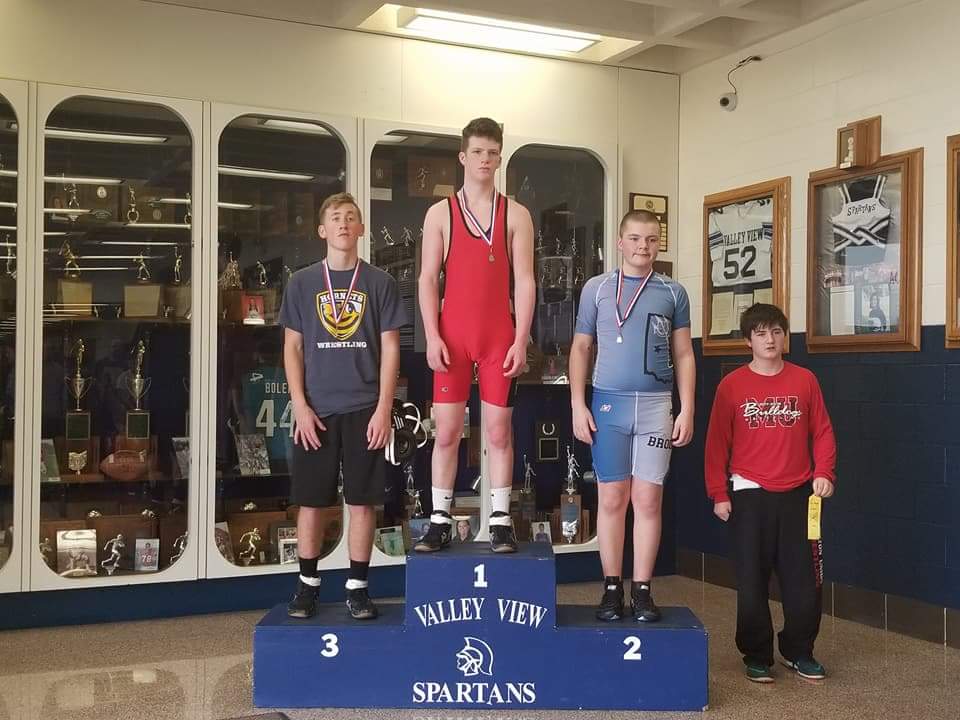 Brice Naylor SWBL Champion
Congratulations to Brice Naylor for winning the 160Lbs. class on Saturday. CMS Wrestlers placed 7th overall. The following wrestlers placed in Saturday's SWBL MS Tournament:
160 Lbs. Brice Naylor --Champion
150 Lbs. Kolby Millard --2nd Place
80 Lbs. Kyler Walsh --3rd Places
92 Lbs. Caleb Robinson--4th Place
104 Lbs. Bryce Brown --6th Place
134 Lbs. Xavier Ward --6th Place
Great job CMS Wrestlers!