Gail French Director of Food Service
Staff
Gail French Director of Food Service
Phone- 937-746-8969 x 560
Stephanie Hodge Food Service Secretary
Phone- 937-746-8969 x 660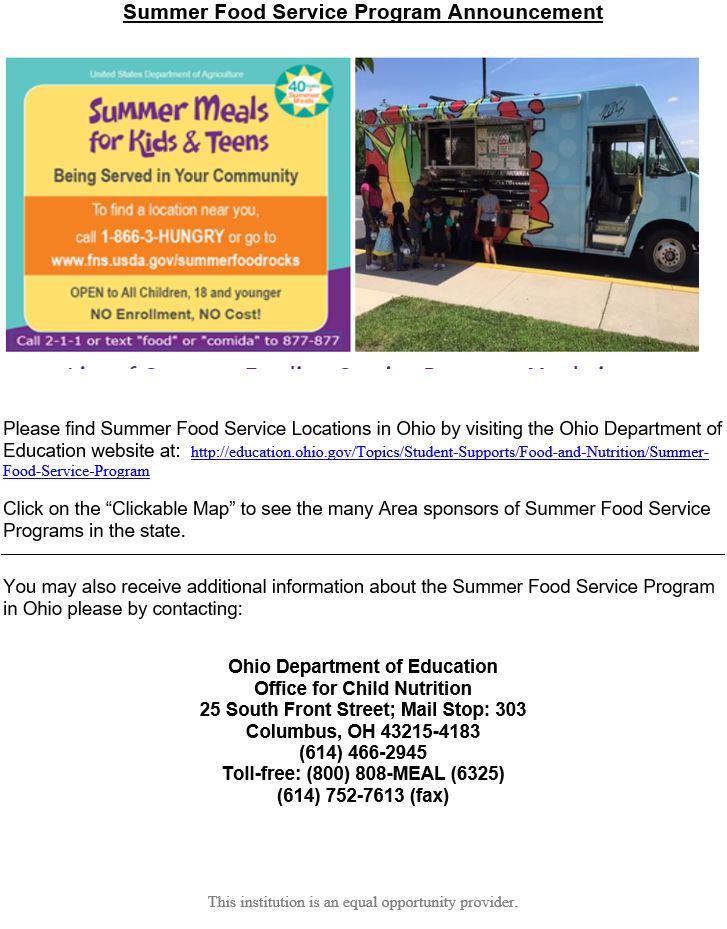 School Lunch News for Summer
Important Updates
WE NOW OFFER AN ONLINE APPLICATION PROCESS FOR FREE/REDUCED MEAL APPLICATIONS!
Please click here to start your online application
Easier, faster and more confidential than paper. LunchApp.com allows you to easily apply for meal benefits for your children. Click Start An Application and LunchApp.com will walk you through the process in just a few minutes. Your completed application will be sent to your school district so your children can receive benefits quickly and confidentially.
The winning recipe for good nutrition is eating lots of fruits and vegetables. Spring and Summer are a great time to start enjoying your favorite fresh fruits such as Strawberries, Oranges and Grapes.
This institution is an equal opportunity provider.