Side Menu Begins
Side Menu Ends, main content for this page begins
Carlisle Sporting Event Ticket Sales
All tickets are sold at the gate. CASH ONLY is accepted.
Connor Smith Signs With Earlham
Connor Smith signed his intent to play for Earlham in Richmond, Indiana this fall. We are so proud of our future "Quaker" and wish him the best.
Pictured are Connor, his family and Coach Giles.
Congratulations to Three of Our "Soon To Be" College Athletes!
It was a big day for Ashlyn Chatterton, Bryce Brown and Kolby Millard (pictured L to R).
Ashlyn signed with Edison State for Softball, Bryce Brown signed with Mt. St. Joseph for Wrestling and Kolby Millard will play Baseball at West Virginia State this fall. Congratulations on your accomplishments!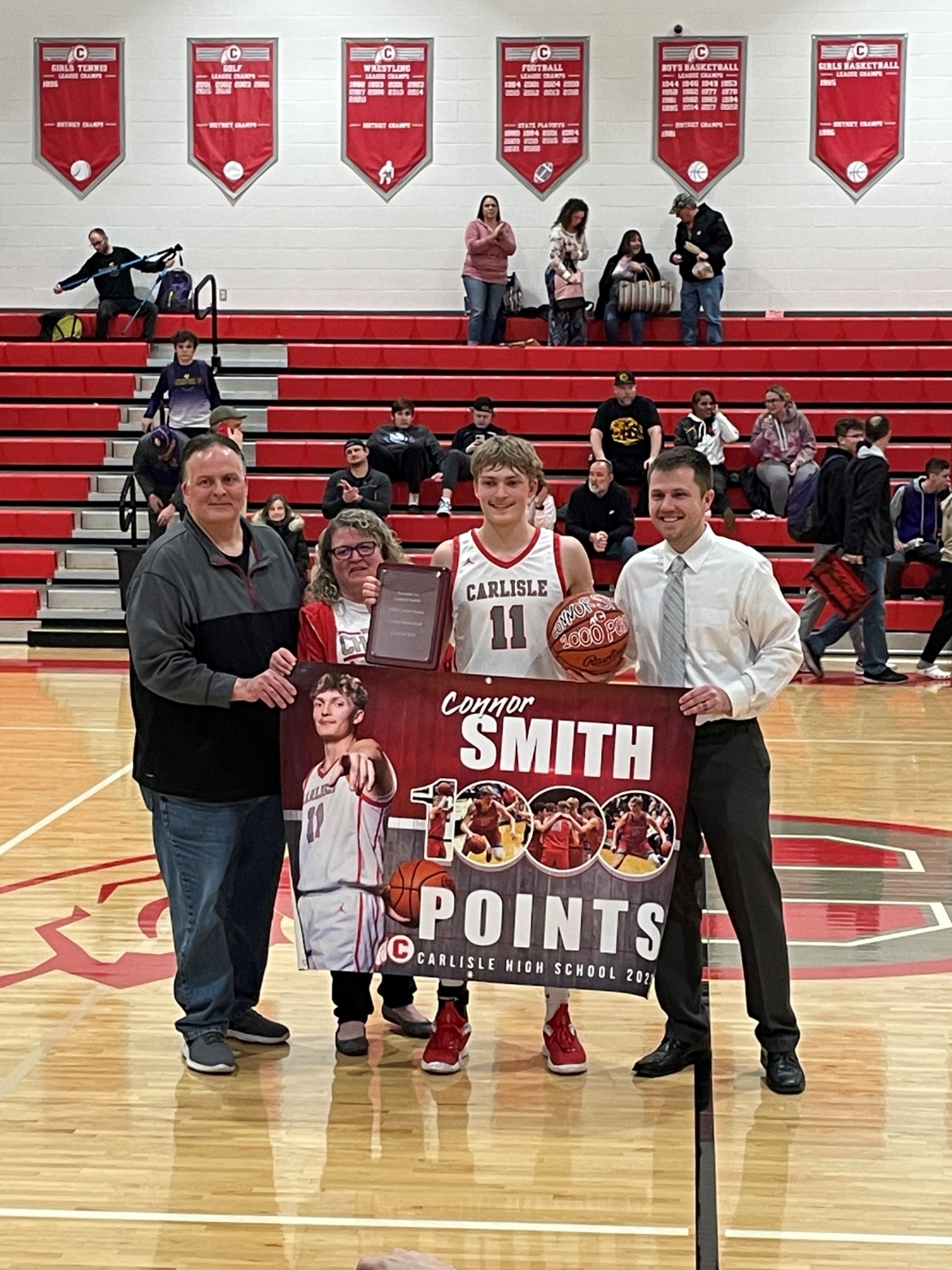 Connor Smith Hits 1000 Points!
Saturday, February 11th will be a night that Connor Smith will never forget. Connor scored his 1000 career points as the Indians took on Emmanuel Christian. This was also Senior night for Connor and his team mates, Cole Harmeyer, Carson Burney and Luke Svarda. The CHS Varsity Basketball Team celebrates back to back seasons as SWBL West Division Champs.
Pictured L to R:
Mr. & Mrs. Smith, Connor and Coach Giles
Chyla Miller Signs With Wheeling University
Chyla Miller signed her letter of intent on Tuesday, January 17, 2023, with Wheeling University. Chyla will attend school in the fall and play softball. Pictured below are Chyla, her family and coaches. Congratulations Chyla!
Staff
John Augustine
Athletic Director
Angi Buehner
Athletic Department Secretary
Carlisle Jr/Sr High School
250 Jamaica Rd.
Carlisle OH 45005
john.augustine@carlisleindians.org
Phone: 937-746-4481 410 & 322
Fax: 937-746-6578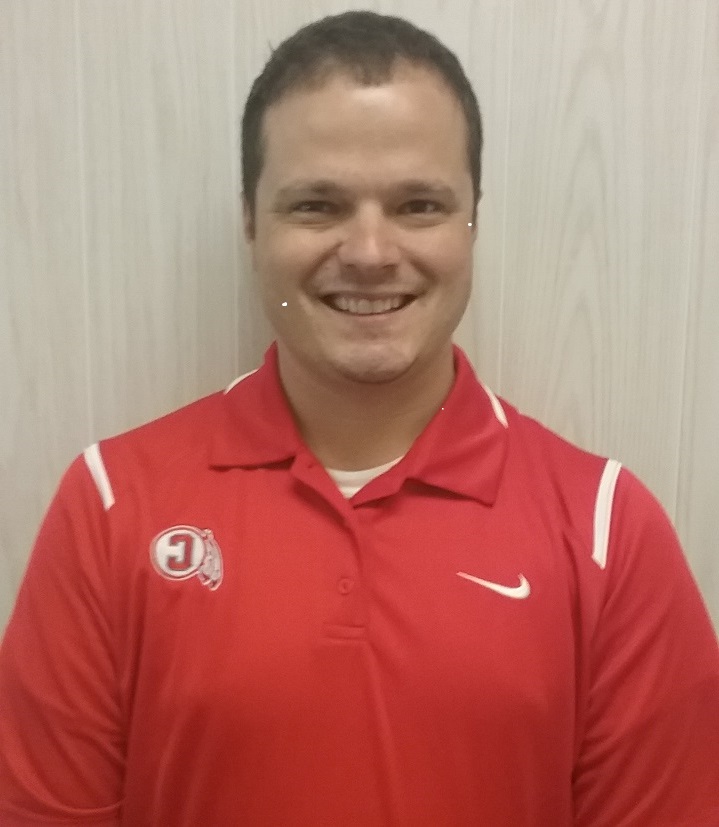 John Augustine came to Carlisle Local Schools as Athletic Director in July 2017. Previously, John was the athletic director at Bethel High School from 2014-2017, Xenia Christian High School from 2011-2014, and Springfield Middle School from 2008-2010.

John graduated from Wright State University with a Bachelor of Science degree in Health/Physical Education/Recreation in 2003, and Master of Education degree in educational leadership in 2012. John and his wife, Christina, have five children: Yuki, Concetta, John, Eli and Micah.
Athletics