Side Menu Begins
Side Menu Ends, main content for this page begins
Congratulations to Alex Couch and Talon Borders!
On Monday, May 9th, 2022, Alex Couch signed his intent with Thomas Moore to play football and Talon Borders signed to play football at Ohio Northern. We wish both of them much success!
Pictured are Alex, Talon and their parents.
Congratulations, Jake Rust!
Jake Rust took 1st Place in SWBL Singles, Wednesday, May 4, 2022.
Congratulations to SWBL 1st Team: Kaylee Lawson, Blake Lawson and Connor Smith.
Honorable Mention: Jillian McIntosh and Brendon Rowe.
Player of the Year: Connor Smith
Coach of the Year: John Giles
Hall of Fame 2022 - Gymnasium Naming


Saturday evening, February 5th, was the 2022 Hall of Fame banquet and induction. This year's inductees were Wayne Clark (1972) and Dr. David Langdon (1982). In addition to the induction, Eddie Crowe was honored by having the gymnasium named after him. Pictured L to R: Dr. David Langdon, Eddie Crowe and Wayne Clark.
Congratulations Kaylee Lawson!
Kaylee Lawson signed November 15th to play Division 1 softball for the University of Evansville.
Pictured are Kaylee's parents, Valerie and Nick and brother Blake.
Staff
John Augustine
Athletic Director
Angi Buehner
Athletic Department Secretary
Carlisle Jr/Sr High School
250 Jamaica Rd.
Carlisle OH 45005
john.augustine@carlisleindians.org
Phone: 937-746-4481 x 410 & 322
Fax: 937-746-6578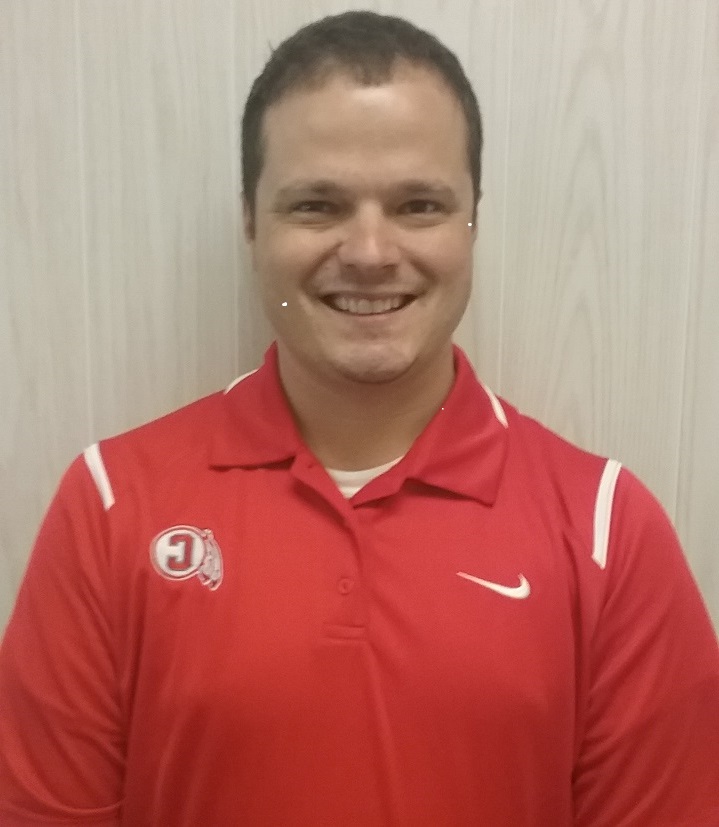 John Augustine came to Carlisle Local Schools as Athletic Director in July 2017. Previously, John was the athletic director at Bethel High School from 2014-2017, Xenia Christian High School from 2011-2014, and Springfield Middle School from 2008-2010.

John graduated from Wright State University with a Bachelor of Science degree in Health/Physical Education/Recreation in 2003, and Master of Education degree in educational leadership in 2012. John and his wife, Christina, have four children: Concetta, John, Eli and Micah.
Hall of Fame
The Hall of Fame Induction will take place on Friday, February 4, 2022.
Athletics
New Athletic Parking
Map and Directions: (for the new map click here)
Football:
SOUTH ENTRANCE - Fans and Band Buses – Enter off Fairview Drive use Lot 3 and Lot 4
NORTH ENTRANCE - Handicap, Team Buses, Officials, and Fans - Enter off Jamaica Road and use Lot 2 or Designated areas.
JV Football & Soccer:
NORTH ENTRANCE - Handicap, Team Buses, Officials, and Fans - Enter off Jamaica Road and use Lot 2 or Designated areas.
*Please pass along to your coaches, transportation, and fans.