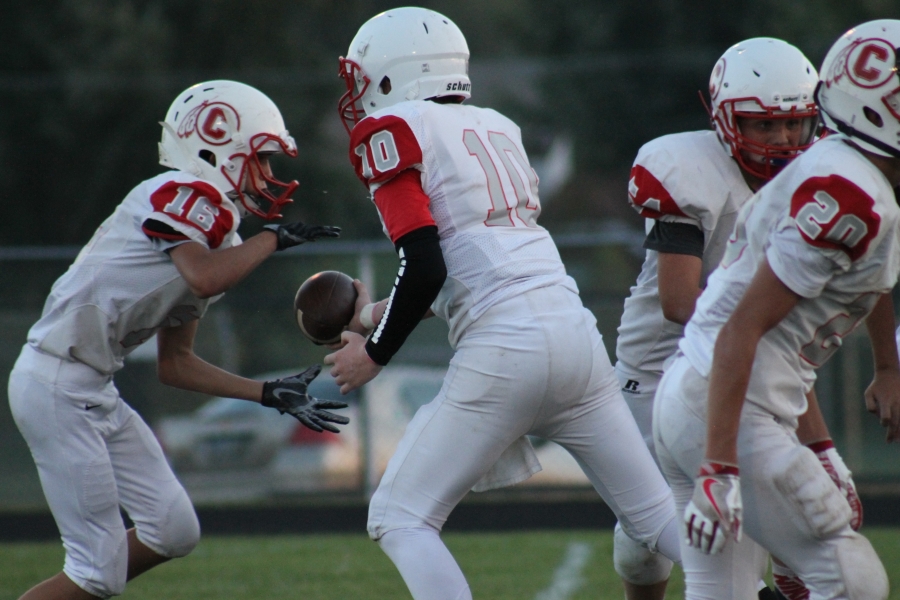 CMS 8th Grade
CMS 8th grade football team remains undefeated in SWBL play after a 40-0 win over the Madison Mohawks. CMS looks to equal the win total they had last year and to claim another SWBL Championship! The Indians have three games left; this week verses Milton Union, and two on the road verses Eaton and Dixie.
7th grade
The Indians visited Madison last Wednesday night for Buckeye division contest. The Mohawks struck first to take a 8-0 lead after the opening drive. Indians QB Bryce Brown connected with Brandon Hampton in the second quarter to make the game 14-6 at the half. The Indians did tack on another TD in the fourth quarter by Kolby Millard however, it was not enough to edge out the Mohawks. The Mohawks defeated the Indians 30-16. Carlisle will host Milton Union this Wednesday.
8th grade
The Indians and Mohawks clashed last Wednesday night for a Buckeye Division showdown in Madison. The Indians opening drive was capped off by a 17yd. TD run by Chase Patrick to give the Indians an 8-0 lead. The Indians next possession ended with Talon Borders TD scampering into the end zone to give the Indians a 14-0 lead. The Indians forced a punt on the next Mohawk possession in which Talon Borders returned the punt 67yds to put the Indians up 20-0. The Mohawks scored late in second however, the Indians responded again before the half to take 28-6 lead at the half. The Indians never looked back the rest of the night to capture their 5 straight victory of the season. The Indians will host Milton Union next week at home.